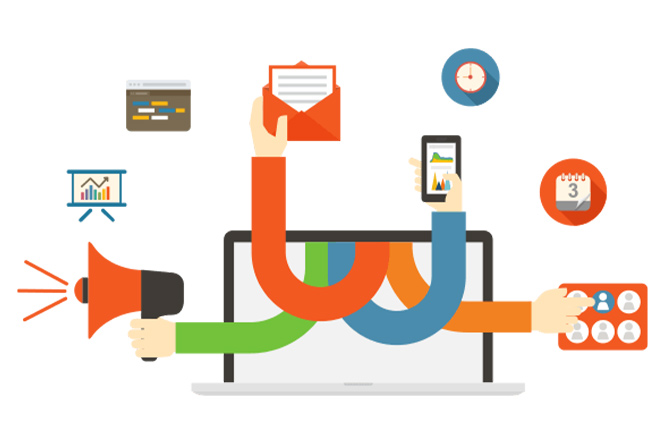 What is Digital Marketing and How Does it Work?
You may be familiar with the fundamentals of digital marketing and have perhaps launched a social media campaign. However, there are many aspects to digital marketing, and they all move at a fast pace, making it difficult to determine what you need to know to create a digital marketing strategy for your business.
What is digital marketing, exactly? All of your marketing activities that take a place online are referred to as digital marketing. Every year, as more people use the internet to explore, connect, and buy, its power to engage clients expand.
According to the Digital Global Overview Report, there are 4.95 billion individuals who use the internet. That equates to roughly 63 percent of the global population! Mobile internet use is also increasing, with 5.31 billion people is currently using their phones to access the internet. That's a lot of potential consumers to reach out to online, and it is the responsibility of digital marketers to create and implement digital campaigns to achieve exactly that.
What are the different types of digital marketing channels?
When discussing digital marketing, the range of digital platforms accessible is a good place to start. You may utilize seven different digital marketing platforms to attract traffic, engage prospects, and convert them.
Search Engine Optimization (SEO)

Pay-Per-Click advertising (PPC)

Social Media Marketing

Content Marketing

Email Marketing

Mobile Marketing

Affiliate Marketing

      
Keep in mind that, while these are the most popular digital marketing channels, the expanding a digital world suggests that there may be more.