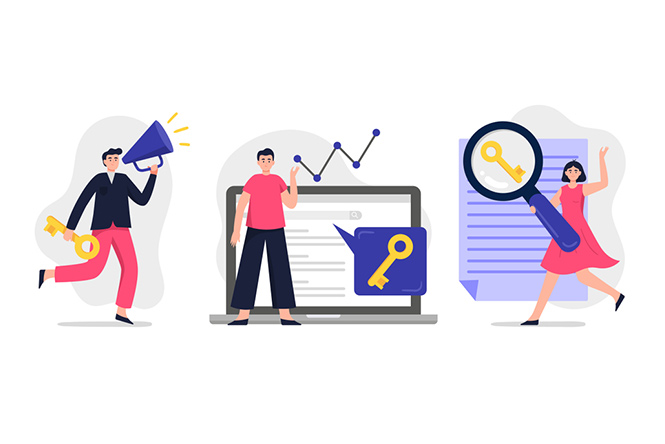 What Exactly is SEO and Why is it Important?
You've probably heard a hundred times that Search Engine Optimization (SEO) is an important digital marketing technique. But do you really understand how does SEO actually work? Even if you have a rudimentary idea of what it comprises, you may not have a firm handle on this complex and diverse process.
SEO is made up of several aspects, and understanding what they are and how they work is critical to understanding why SEO is so crucial. In a nutshell, SEO is critical because it increases the visibility of your website, which means more visitors and more opportunity to convert prospects into customers.
It's also a useful tool for increasing brand awareness, cultivating relationships with prospects, and establishing oneself as an authoritative and trustworthy authority in your sector. So so here is the everything you need to know about SEO why it is so important in today's digital world.
The Basics Elements of SEO Marketing
Keywords
The era of keywords being the only SEO strategy that mattered are pretty much gone, but that doesn't mean they aren't still important. The difference now is that keywords must be well-researched, carefully picked, and utilised sparingly in your content in order to be successful.
But, exactly, what are these keywords? Keywords are terms and words that prospects use to access internet content, which businesses may then use to communicate with prospects who are interested in their products and services.
Content
Content is an important element of SEO since it is the vehicle through which you reach and engage people. Knowing your angle and creating content that meets the bill are critical.
For example, if you ran a nursery and wanted to boost your visibility, you might write a series of blogs about growing, plant selection, growth advice, and other topics. When someone looking for gardening information stumbles onto your blog, you'll be able to build a relationship with that prospect by providing useful information. If that possibility needed to buy a plant, for example, you'd be the first nursery that sprang to mind.
Today's content should be both entertaining and informative, topical and shareable. Content is available in a variety of formats.